Watching your loved one experience dry, rough, itchy skin that erupts like volcanoes is extremely tough as a parent. Luckily, if your child experiences any of these symptoms and is diagnosed with eczema, Tiny Leaf Organics has the perfect tools that will help put yours and your little one's life at ease!
What is eczema?
Over 20% of children around the world are affected by eczema. The word is used specifically to describe a medical condition called 'Atopic Dermatitis', which is one of the most prominent types of eczema. This skin disease in infants is common. Although eczema falls under one category, it can take make different forms. Eczema can appear as small patches of dry skin or widespread red, inflamed skin covering the body. Luckily, many times, this can be managed and can improve significantly, or even clear completely, in some children as they get older. But, understanding and eliminating the triggers alongside having a regular skincare regimen are your first defenses when it comes to little ones with eczema.
Common triggers of eczema are:
Synthetic fragrances, irritant preservatives, and detergents.

Overwashing your skin.

Fabrics & Clothing- Especially wool and synthetic fabrics.

Rubbing or scratching the skin.

Food allergies/intolerances and even pet dander.

Sunscreens, hot weather, and too much sun exposure.

Cold Weather -Dry air combined with indoor heating systems.
How can we cure it?
Unfortunately, there's no definitive cure to this skin disease if it travels with your baby into childhood. Dealing with it topically with amazing, organic products that work is so important! The first step in dealing with eczema is to ensure that you have eliminated all triggers for skin breakouts. Change out your detergents, check your child's clothes, and make sure your baby isn't scratching or tugging at their skin. Secondly, for people with eczema, having an awesome skincare regimen is key to soothing, diminishing, and retaliating against the breakouts. That is where Tiny Leaf Organics steps in to help!
Our Ultimate Eczema Toolbox
Tiny Leaf Organics carries an amazing skincare brand called Odylique, meaning 'power of nature' that prides itself in genuine natural skincare that specialises in babies and adults with sensitive skin. This incredible company uses a powerful combination of herbs and essential oils that are proven to soothe, moisturise, and protect yours and your baby's sensitive and allergy-prone skin. Coming from an eczema family, Odylique eliminates common allergen tree nut oils, soy, wheat, dairy, and other artificial additives that are in popular other eczema products. Luckily, they understand the distress that eczema can bring and want to help you battle it with all of the best ingredients.
Margaret the founder of Odylique, created the brand 'Essential Care' that later took on the name it has today. Margaret then paired with her daughter and her husband to build their brand and share their incredible skincare with the world.
Over the last 16 years, Odylique and their products have changed people's lives and the way that they live with their eczema.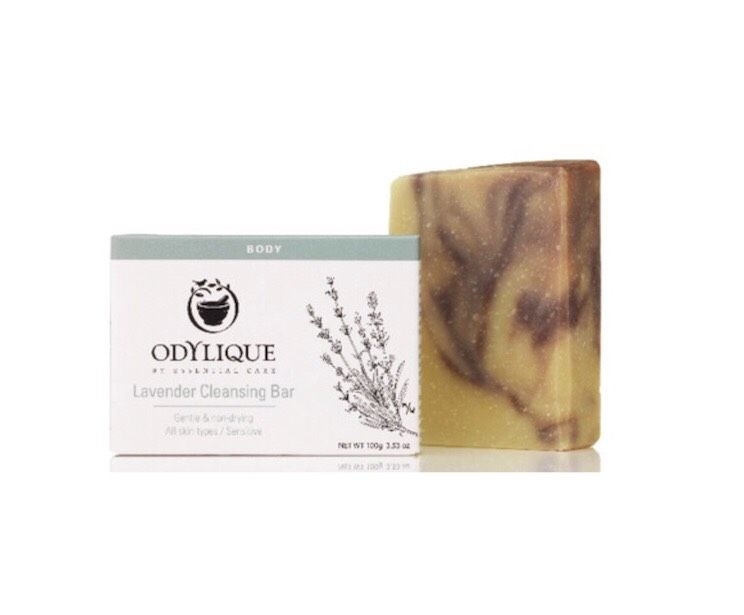 Keeping your little one's skin clean is very important for eczema-prone skin. Bath your baby in short, lukewarm baths & gently wash their skin with Odylique's Lavender Soap Bar, which will calm and moisturise the skin, so that their healthy skin flora can help keep infection bacteria under control. Having a combination of Soothing Lavender - with antifungal properties helps reduce inflammation and the Extra Virgin Olive Oil will add moisture to your skin. Another great part about any of Odylique's soap bars is that they are more environmentally friendly than most soaps because they require minimal packaging.
Odyliques Pure Olive Cleansing Bar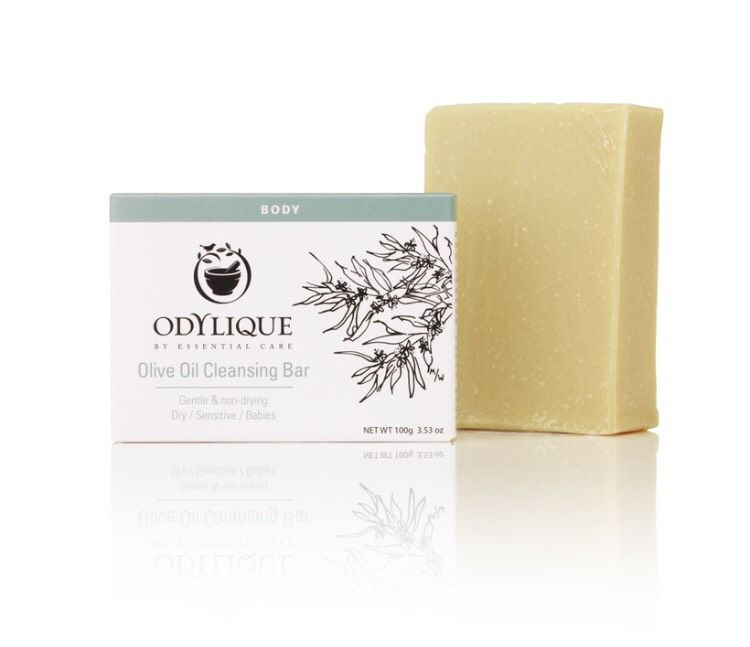 Another great cleansing tool is Odylique's Pure Olive Cleansing Bar. This is organic and 100% all-natural to ensure that your baby's skin is getting and keeping in all of the moisture it can. People who suffer from eczema or dry skin love to use this long-lasting Olive Cleansing Bar to restore moisture and soothe dry, itchy, outbreaks. Using this Olive Cleansing bar is a great way to wash your little one without having to strip their skin of its natural oils.
Odylique's Baby Repair Lotion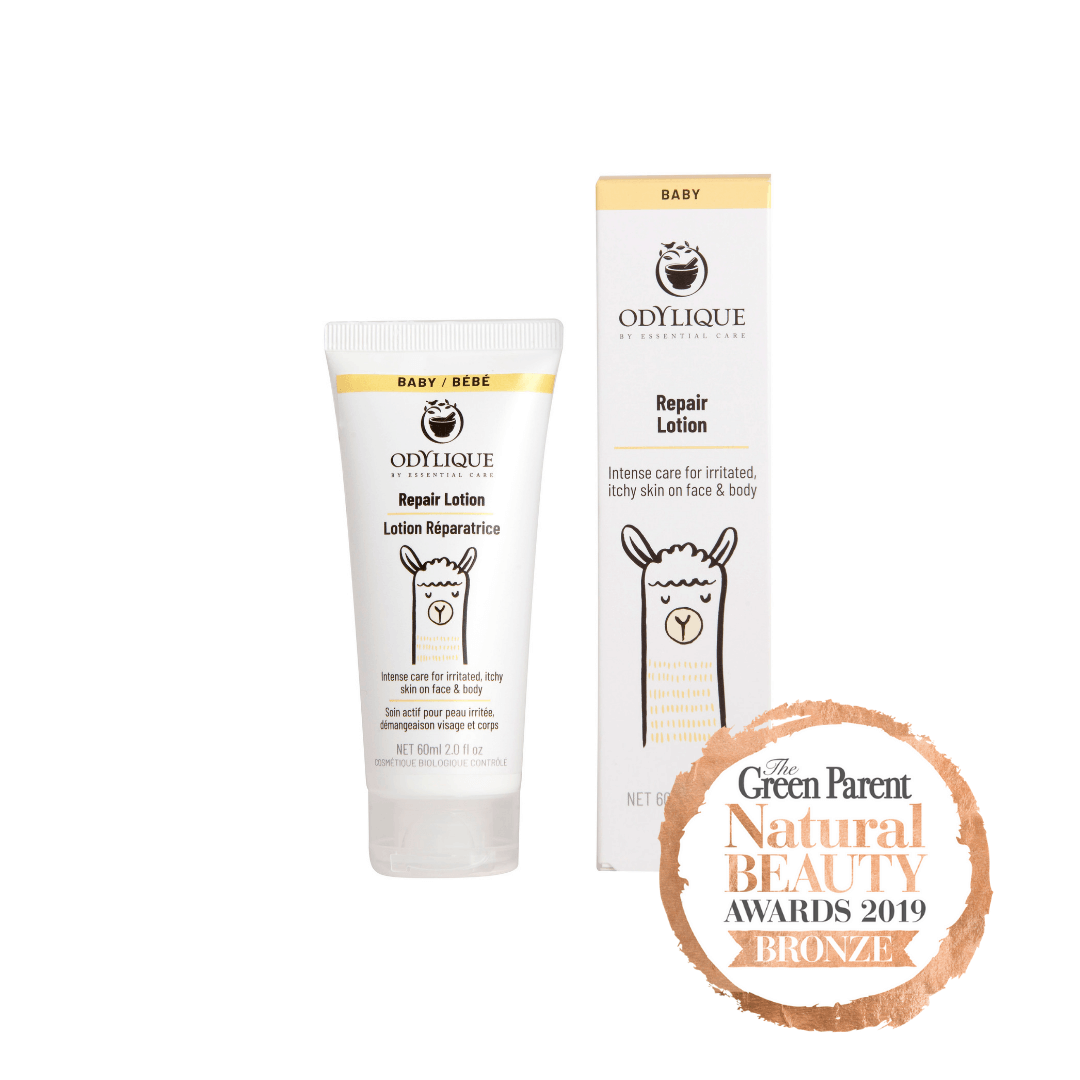 This vegan repair lotion is perfect for babies over three months that are prone to eczema. Filled with powerful, vitamin-rich and all-natural skin healers, the Baby Repair Lotion alleviates the pains associated with dry, itchy, or allergy-prone skin. This repair lotion includes cold-pressed olive oil for moisturising, aloe to heal, bio-active chamomile that is proven to calm, soothe and promote healing, and chickweed that will alleviate any itching.
Unfortunately, bacterial and viral infections can worsen atopic eczema, which is one reason why scratching is discouraged. Whilst relief can be immediate, skin can take around 28 days to fully repair and regenerate. This repair lotion can be smoothed on the skin twice daily.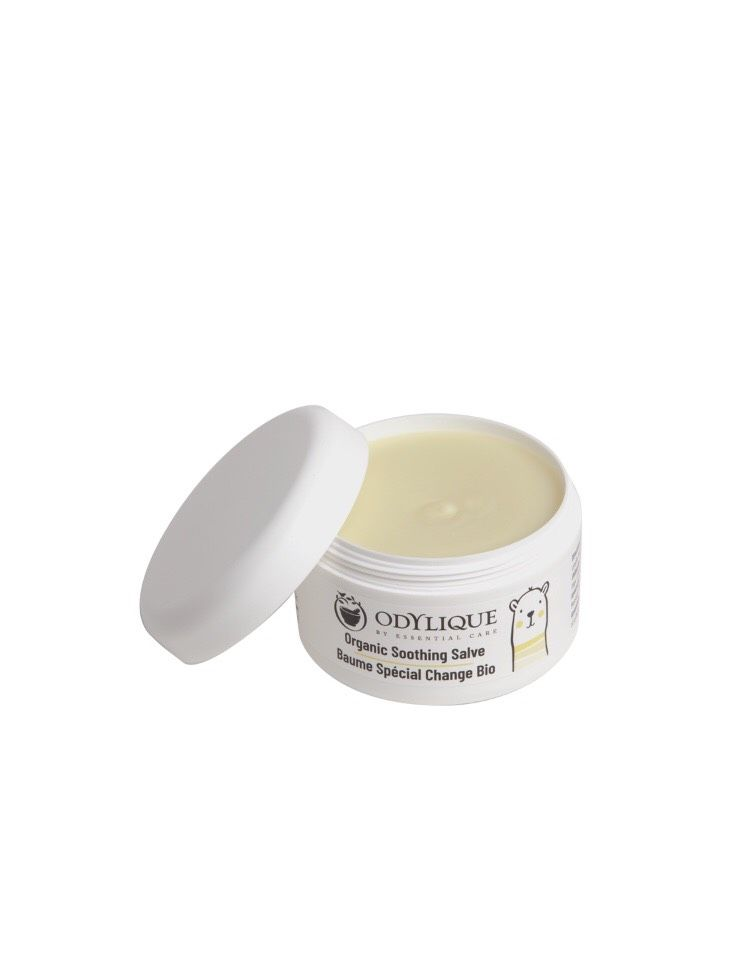 This skin salve is rich, pure, and extra creamy. Made mainly with shea butter, this beautifully-textured salve will protect your baby's sensitive skin from rubbing, chafing, and harsh weather. This salve contains bio-active chamomile extract that will help calm and soothe away any soreness associated with eczema. Odylique's Soothing Salve can be used as a multi-purpose wonder that you can use to moisturise dry-skin areas like cradle cap, or even chapped lips. A tip is to apply a little Soothing Salve on the affected area prior to bathing or showering. This is more efficient (and economical!) than adding it to your bathwater. If your little one loves to swim in chlorinated pools or the salty ocean, applying a light layer before diving in will keep skin safe from the salt and the chemicals that could dry skin out more.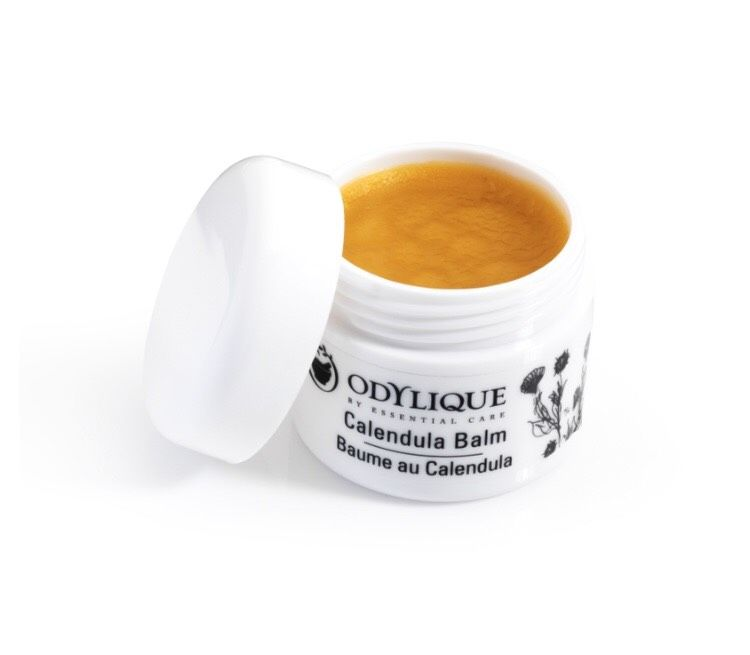 Calendula Balm can be used anywhere on the body that has dry, cracked, or irritated skin. It is a powerful moisturiser and healing balm that contains Calendula extract, soothing Chamomile, and raw Shea Butter and Coconut. Rubbing Calendula Balm gently on the affected area can provide calming, protecting, and moisturizing effects to eczema-prone skin. The beeswax in this products gives it antiseptic qualities while the Calendula and Chamomile soothe the skin.
Pure Organic Cotton Sleepsuit by Pigeon Organics & Sense Organics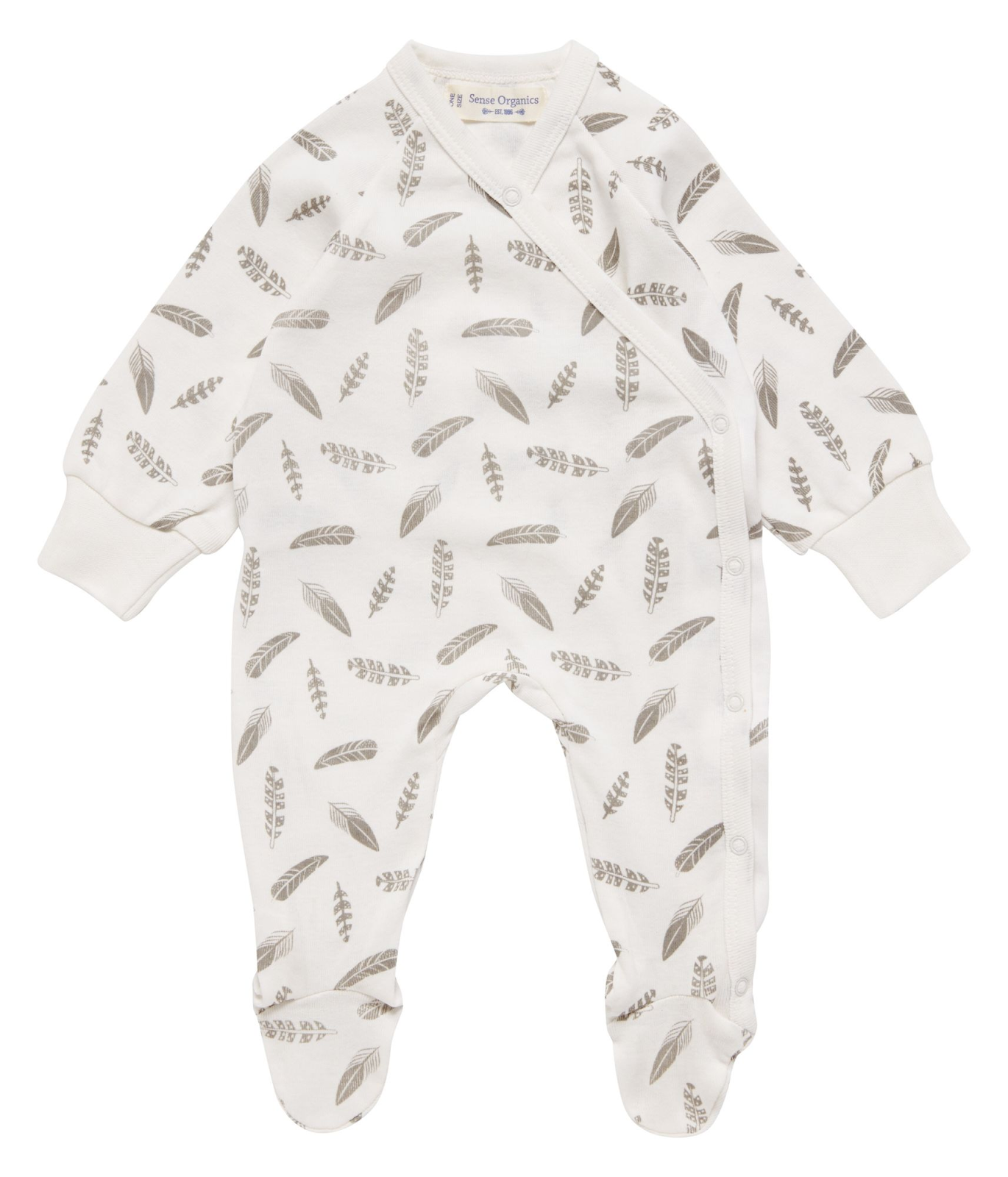 Sense Organics and Pigeon Organics are the best and kindest brands of fabric for your little one's skin. Made with Organic cotton, these sleepsuits are free from pesticides and other chemicals that can be harmful to the skin. This organic sleepwear can be comfortable during eczema's hot and itchy flare-ups and can keep your little one from scratching at their skin. They are smooth, absorbent and allow the skin to 'breathe'. At bedtime, these sleep suits can be worn with nothing underneath, enclosed feet and fold-over cuffs to minimise scratching. Another plus with these sleep suits is that they can help protect the skin against allergens when traveling outside of the home. Keep your eye out for September's blog post on organic clothing to find out some more options for your baby!
Trust us, we know that living with eczema is a tough task. But, here at Tiny Leaf Organics, we want to ensure you have the ultimate toolbox to know that on your toughest days, you have an arsenal of high-quality organic products available that seriously work and will make your day a whole lot better.
Start your baby's journey to moisturised and soothed skin now with Odylique's amazing products.
Peace & Love x